Postcard #4
The final stage of the land route was to head north, from Caleta Tortel, returning to Cochrane and Coyhaique, though by a different route, along the southern shore of Lake General Carrera to Chile Chico.

Baker River
Cochrane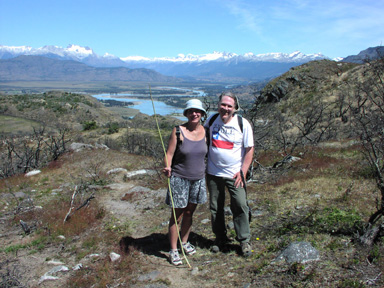 My wonderful French teacher, Jocelyne, near Cochrane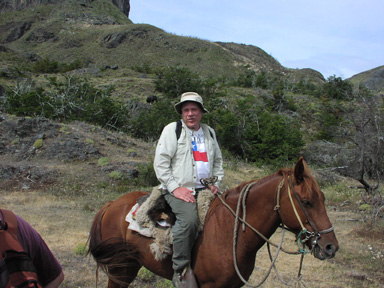 The Chilean saddle is oh so comfortable, consisting mostly of sheepskins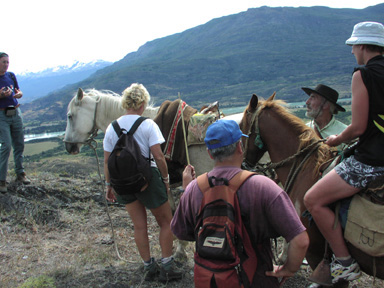 From Tortel I returned to Cochrane for two days and then returned to Lake Gen. Carrera to take the road along the southern shore, to Chile Chico, about 5 kms. from the Argentine border. It was here I made the biggest mistake of the trip. It seems that my B&B was next door to a discoteque, which began its thumping electric sounds (not music) at 12:15 am. Chileans have no problem sleeping with this. I watched TV until they closed at 4 am. Another American couple left without paying, to pass the night in their car on the pampa.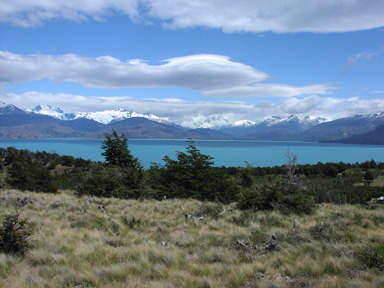 Lago General Carrera, south shore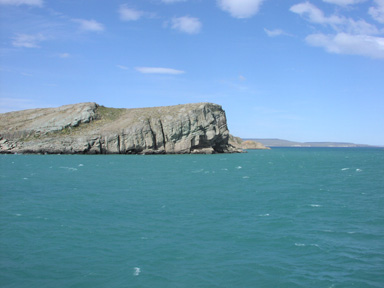 From Chile Chico, the boat ride across the lake to the north is truly a wonderful experience. There was a very strong wind, producing large waves even though there is no tide or current. The 2.5 hour crossing arrives at Pto. Ibañez, where the bus continues another 2 hours to return to Coyhaique.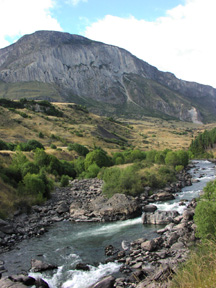 near Coyhaique
Tomorrow I visit Pto. Aysen for the day, then fly to Pto. Montt on Monday. After eating as much fish and shellfish as possible, I leave on Tuesday evening for the return home.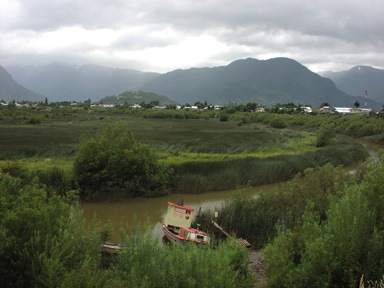 Puerto Aysén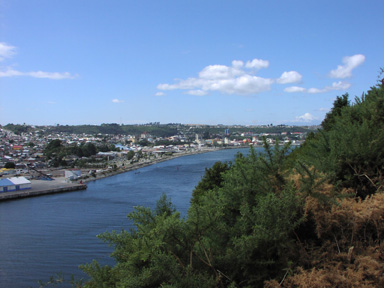 Puerto Montt
Saludos, Roger
---
© 2002 Roger Emanuels