PETER & DONNA THOMAS


260 Fifteenth Avenue Santa Cruz CA 95062 (831) 475-1455


More Making Books by Hand
by Peter and Donna Thomas
Published November, 2004 by Quarry Books, an imprint of Rockport Books. ISBN:1-59253-074-5
The book can be purchased or ordered from us or any bookseller in the USA, Canada, Australia or the UK.
The list price is $19.95. There are 144 full color pages.
This book has the most comprehensive "how-to" section of any crafts book on bookbinding currently available. There are illustrated instructions for making 12 book structures, each a binding developed by Peter and Donna Thomas. The book has lots of great diagrams and over 100 beautiful full color photos of the project books and variant bindings.
. The cover photo came from the publisher, and I have added a few more I took with my digital camera, scroll down to see them.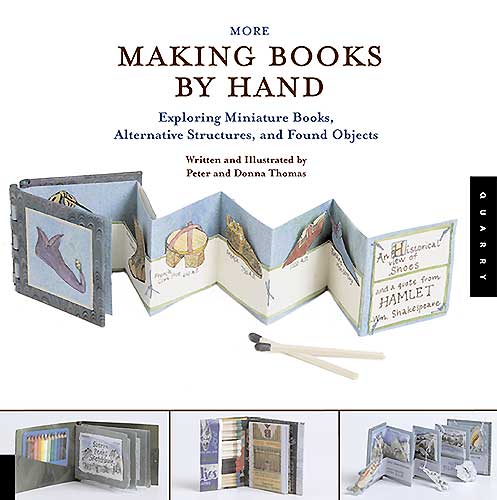 sorry about the bad resolution of what follows...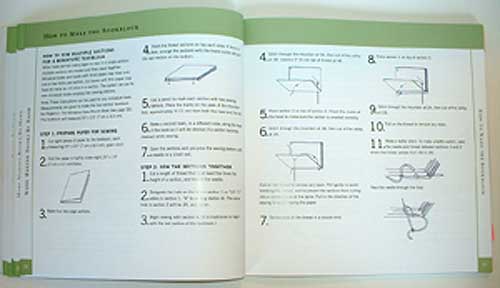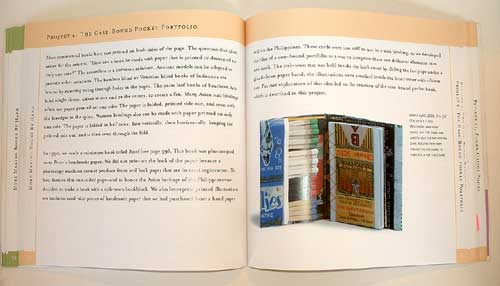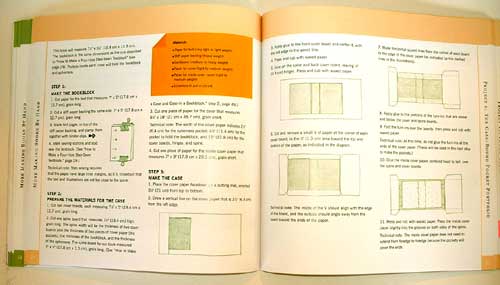 ---