The Fire of the Dragon Yudur. (1981) by Peter Papermaker (Peter Thomas). 8 1/4 by 5 3/8 inches. 12 pages. 75 copies. $295.
This is a fairy tale written written and printed with Peter and Donna worked the the Renaissance Pleasure Faire. Peter made the paper and Donna cut the illustrtions in linoleum. The type is handset using 18 point Anglo, a modern reproduction casting of a vintage advertising type. The type was chosen for its chaotic design which complements the text, as well as for for the cross inside of the lower case "o", which was remeniscent of a Goudy type used by the Grabhorns in many of their books we so admired at the time.
The book was quarter bound by Peter and Donna, with a leather spine, title in gold, and marbled paper over boards. The paper was marbled by Peter and Donna Thomas.

We had long thought this book was out of print until 2013 when we found a box with 10 copies.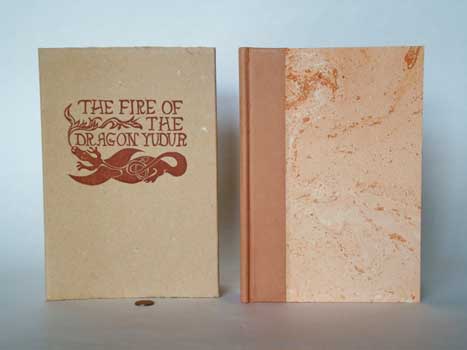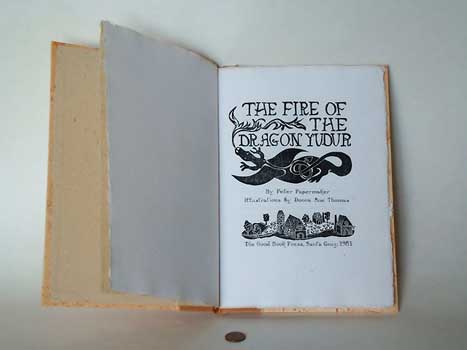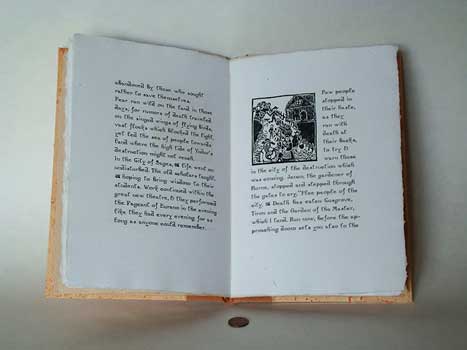 ---