IV. ARTIFICIAL EXPECTORATION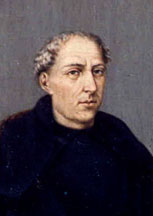 Artificial means of stimulation and regulating natural expectorant processes have anciently been proposed and their practice has as long been condemned by the Church. Especially in modern times with the marvels of technological and scientific advance there can be observed an alarmingly widespread tendency among even the faithful to apply to perverse ends these blessings of human progress. These too are condemned outright.
A. The practice of spit control (contrasputum) consists in artificially limiting oral humidity. During certain dental and surgical interventions, the act is achieved by inserting a tube into the buccal, bronchial or esophageal orifice and by means of a mechanical suction principle, removing the sputum. Another practice consists in the introduction into the mouth of hydophilic cotton waste which is later removed with pincers and thereupon destroyed with the sputum still within. Both practices have been pronounced abhorrent by the Sacred Salivationary.

A1. Artificial interventions of such type and by such means are illicit; and Christian dentists who engage in such practices, together with Christian patients who knowingly and voluntarily submit to them incur censure latae satientiae.

A2. If it is judged medically necessary to obtain specimens for purpose of diagnosis, direct and deliberate expectoration is nonetheless never permitted, nor artificial extraction of the expectorate. For this purpose moral theologians have tolerated only the use of perforated masks, muzzles or other prosthetic devices to be worn during sleep when salivation occurs by natural processes.

B. The practice of supersputum consists of oral introjection of a capsule or cert, colored or white, which by means of chemical interaction superexcites salivary flow in an artificial manner and at an unnatural time. This pill and all pharmacies which display it incur condemnation. The faithful are reminded of the Plan of Salivation, and should be prepared to salivate with docility and gratitude in accordance with the salivary parts accorded to each.
Attributed to:
Brother J. T. Dillon, University Of California, Riverside
Excerpted from Cross Currents Magazine Winter 1981-82
---
---
---