Helen Parsons Emanuels
1908-2003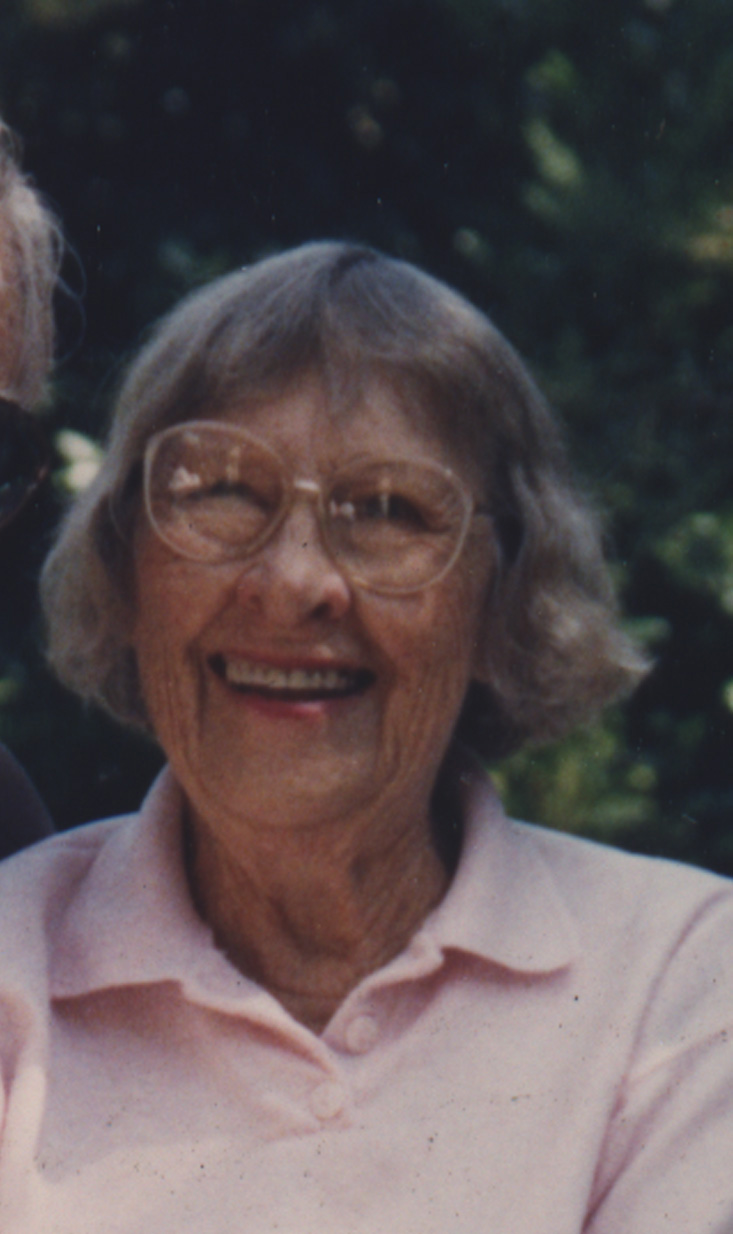 Photo by Bill Hays, Inverness, California
Helen Parsons Emanuels passed away in Sonoma, California, on Wednesday, August 20, 2003, after a long illness. Her four children, daughter Joan Pickering of Sonoma, sons Fred of Pleasanton, Stephen of Lemoore and Roger of Santa Cruz and her husband George, of Sonoma, survive her. She had nine grandchildren and nineteen great-grandchildren. At her death she was in her 95th year of life and her 75th year of marriage.
Helen Parsons was a true pioneer of Ygnacio Valley, Contra Costa County, California. She was born in Ygnacio Valley, on August 29, 1908, at the family farm. Today, Doctors Park is on a corner of what was the family farm.
She used to relate that Ygnacio Valley Road was a one-lane dirt road in her day, and that her parents took pity on their horse which pulled the family buggy up the grade to Walnut Creek. Consequentlly they did most of their shopping in Concord, though two miles further, it was a level road all the way and was much easier on their horse.
She rode her horse to Walnut Creek in 1921, on the day when Main Street was first paved. She attended school at the two-room Oak Grove School on the northeast corner of Ygnacio Valley Road and Oak Grove Road. She graduated from Mount Diablo High School and San Mateo Junior College, and briefly attended the University of California at Berkeley before marrying her husband George in 1928. They would have celebrated their 75th in early November, 2003.
Helen worked as a volunteer at the Mount Diablo Therapy Center in Pleasant Hill one day each week for many years. She drove patients to the Center and after treatment returned them to their homes. She also volunteered and waited on tables at the Center's Tea Room on Maiden Lane in Walnut Creek. She was also a Shady Lady volunteer docent for the Walnut Creek Historical Society at Shadelands.
Her ancestors came to northern California in 1849 and 1856. She live lived in Sonoma with husband George since 1996, the town where her great grandparents had lived during the Civil War.